Walsh County
Posted 9/07/16 (Wed)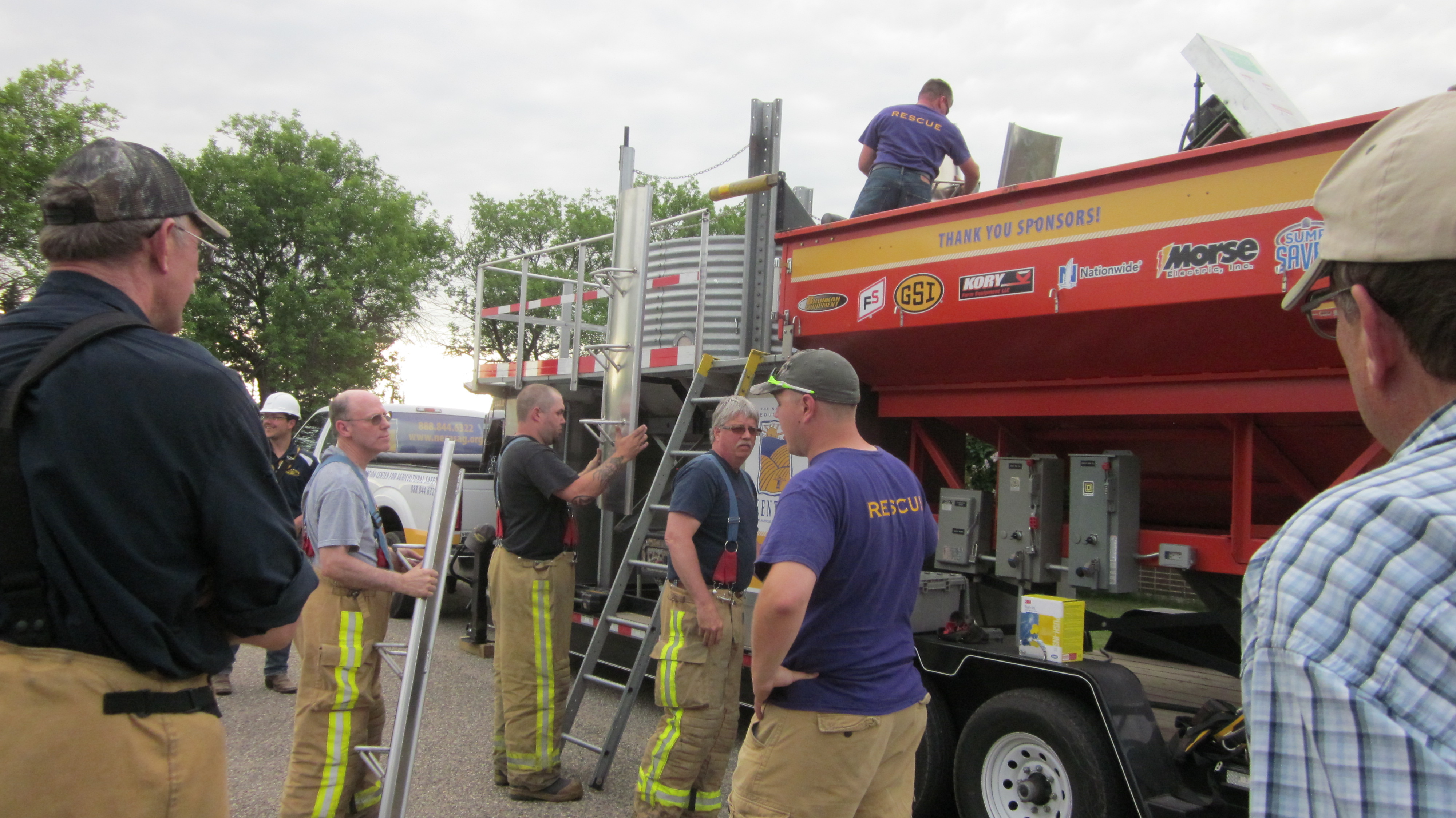 On June 16th, 2016 Walsh County Health District coordinated a Grain Bin Rescue Training Program for Farmer Families, Firemen, Emergency Medical Services, and other interested parties. The program was delivered by NECAS, the National Education Center for Agricultural Safety.
Topics covered during the Family Farmers training included:
· Learn how to safely enter a grain bin
· Learn about new tools to avoid entering bins
· Watch grain bin rescue and the procedures that occur
Firefighters and EMS learned about the main cause of grain engulfment and were instructed on how to safely enter into a grain bin to perform a grain bin rescue. They learned safety around grain and grain storage facilities, lock-out tag-out procedures, treating a patient with crushing injuries, use of the grain rescue tube, and how to make cuts into the grain bin panel for full engulfment rescue. The program allowed for several evolutions with the grain bin rescue simulator dealing with both partial engulfment and full engulfment's.
A little over 50 farm families, firemen, and EMS volunteers attended from numerous Walsh County communities.